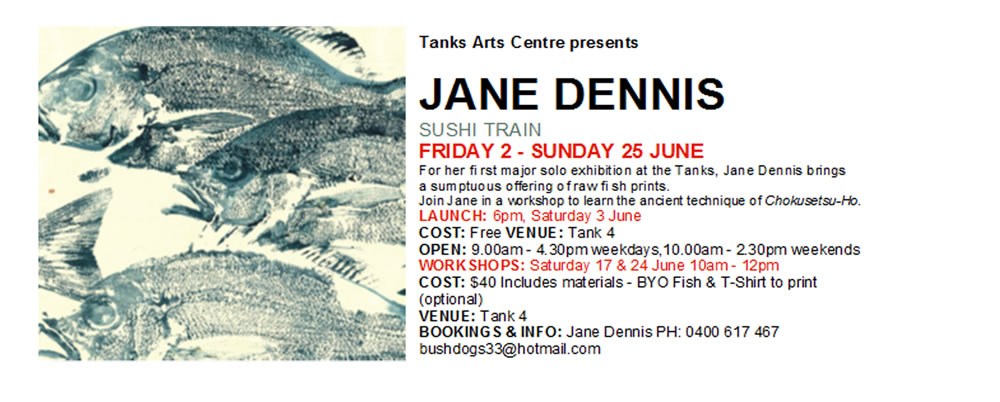 Fish capture the essence of life; ocean dwellers, our distant cousins, living fossils mythically swimming in a parallel world, our food source, our hobby. Their physical diversity is an abundant encyclopaedia of aesthetics.
Man needs to record:
His discoveries
His achievements & conquests
His thoughts & ideas
Printing was born from this need. Records stamped in clay became accessible by making rubbings on handmade papers.
Gyotaku (Japanese 魚拓, from gyo "fish" + taku "rubbing") is the traditional method of Japanese fish printing.Chokusetsu-Ho  is a technique whereby ink is applied over one whole side of the fish. Then a sheet of paper is pressed by gently rubbing the fish's details are transferred revealing a mirror image on the paper.
Originally a method for recording fish catch numbers, after being freshly killed, every species was stamped/printed on to paper as a record of the catch count. By the mid 1800's this had developed into an art form when Emperor Komei commissioned artisans to record the fish species that he caught.
Long before domesticated food stocks, fish was and still remains one of man's staples. But with the growing pressure of expanding populations and to eat healthy, gyotaku offers a visual record of the changing wave of growth and extinction. Recording such details of fins and scales, the printed image itself appears as a living fossil pressed into paper.
Drawn to the complexity of nature's anatomy and biology I have accumulated personal collections of bones and skins from the age of ten, now commonly known to my friends as 'Jane's Box of Death'. Discovering this technique 5 years ago while living remotely in N-W Australia. I started experimenting, recording my own fish catches. This printmaking technique offers a fresh approach to collecting the dead, which can be eaten afterwards. Death is an enduring part of life which holds the key to survival and evolution.
My approach to making this body of work has been a simple combination of slow art and slow food: catch, print, eat.
enjoy!